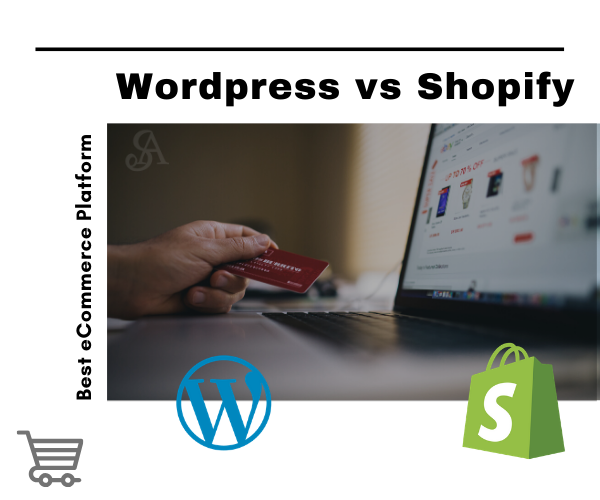 Looking to get a new eCommerce website? Are you confuse between WordPress and Shopify? This blog will clear all your doubts and would likely help you in making your final decision.
What is WordPress?
WordPress is a CMS software that allows a user to develop a website for their business. There are two types of WordPress mainly: Self-hosted WordPress and Hosted WordPress.
i) Self-hosted WordPress: Self-hosted WordPress is in more demand because it offers open-source to customise your website completely. In this a user needs to buy a domain, hosting and upload WordPress site from WordPress.org. This can be for you if you are looking to develop a site based on your preference and styling.
ii) Hosted WordPress: Hosted WordPress is similar to Shopify. In this, you get a lot of features which helps you in creating a decent site. In Hosted WordPress, you need to pay a monthly fee, but compared to Shopify you won't get many features to play around.
What is Shopify?
Unlike WordPress, a user in this doesn't get any self-hosted features. In Shopify, you can't customise your website a lot. This in itself is an advantage for those who do not know to code.
Shopify provides themes that you can choose from and upload your content, images or videos. There are also many paid themes that you can choose from for your business. Through Shopify, you can sell Digital as well as Physical goods.
As it doesn't offer any self-hosted plans, all the Shopify websites are running on its server. And you need to pay monthly fees to maintain your site.
WordPress vs Shopify which is the best eCommerce platform?
Depending on your business goals, the choice varies from person to person. Shopify is also very popular due to its ease to get a business online. While many people prefer WordPress as it provides a free way to a user to develop the desired site.
If you wish to run an eCommerce store, and also want to add some pages like Home, About Us, Contact Us and Blogs then WordPress would be the best choice. Also, if you want a custom design website for your business like Colour combination, Payment Gateway system etc then WordPress is just for you.
But if you want to quickly launch your site, and don't have any design in your mind then you can choose Shopify. Remember you cannot expand your Shopify website with some additional pages or features. You can just have a product list on your site with a pre-determined design based on a theme you choose.
If you are still confused about which one to go with, then we are there to help you. Ace Marketing Solution offers free website development consultation to help you get your perfect website. At the bottom right side, you may see a button through which you can Call, Email or WhatsApp us.