Google Algorithm is a set of methods due to which a user can get accurate results. In simple words, "it matches the user's search query with the indexed data (Website Content) and reflects the relevant result." This accuracy of data is obtained with a combination of algorithms. Each algorithm defines the prospect & usability of the search engine. Google Algorithm is not constant as Google keeps on updating its algorithms.
If you want to rank your website on top of Google SERP (Search Engine Result Page), then your website should be competent with all of the given algorithms.
Types of Google Algorithms and their effects
There are mainly 8 Google Algorithms which are as follows:
1) Panda:
Panda was initially launched on Feb 24, 2011, as a filter but later in Jan 2016 it was officially made a part of Google algorithm. It mainly focuses on Duplicate, Plagiarized or Thin content and eventually provides a "quality score" for a web page. This algorithm is frequently incorporated so to gain a good quality score for your website, you need to write a rich & unique content.
Tip: Do a regular check for content duplication through any plagiarism online tool and also avoid keyword stuffing.
2) Penguin: This algorithm is used to discover irrelevant or spam URLs mentioned on a web page.
Penguin update was implemented late in 2016 but was launched on Apr 24, 2012.
If a particular website is having irrelevant links attached to their content then this update down-ranks the site. So, it's a real-time effect as soon as the web-pages are crawled.
Tip: Build quality backlinks with high domain authority. Choose a relevant website as a backlink.
3) Hummingbird:
Hummingbird was launched on Aug 22, 2013, and it intends to match the user's query not just by exact keyword but by interpreting the relevant phrase. This makes a website rank even if the keyword is not exactly matched with the search query. It uses latent semantic indexing through which it processes natural language term.
Tip: Use synonyms in your content and try to target a wide range of keywords. You can compare keywords traffic through Google Trends.
4) Pigeon: This algorithm is related to On-page and Off-Page SEO.
Launched on Jul 24, 2014, Pigeon algorithm looks into a website SEO element in a whole which involves complete On-page SEO and Off-page SEO. It checks for Website Technicality as well as sources of traffic derived from one site to referring site.
Tip: Do a complete Website Audit (Technical Analysis) and fix all the errors. Check for the relevant backlink source and avoid spam directories. For complete website audit you can try Iwebchk & SEOptimer this are completely free tools.
5) Mobile:
It's as simple as the name itself defines its usage. The mobile algorithm was launched on Apr 21, 2015, which ensures website usability for mobile screen users. It mark-downs a particular website which is not mobile-friendly and doesn't follow a fast loading speed. Those websites which are mobile-friendly and also have good page speed, are generally rank on top of Mobile search results.
Tip: Audit your website for mobile usability. Check all the aspects like Speed, Interface, Image size etc. To check website speed you can use GTmetrix tool. GT Metrix Tool.
6) Rankbrain:It was launched on Oct 26, 2015.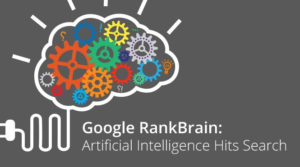 This algorithm is a part of the Hummingbird algorithm; it helps Google to understand a user search query and renders the best suitable results. It follows the relevancy of content with user queries, so it is a query-specific ranking factor.
Tip: Do some Competitor analysis and check for the most matching relevant keyword which can be used for your website.
7) Possum: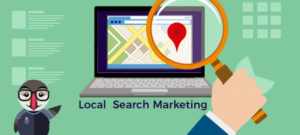 Possum algorithm helps to present nearby results or say location-based results which are done by identifying a user's location who is surfing over the internet. It matches the query with a relevant business located in there nearby areas. This ensures that a user gets fast and optimal results in lesser time.
Tip: Track your ranking based upon locations. Add keywords with respect to the locations name in which you serve.
8) Fred: This algorithm was launched on Mar 8, 2017, to check for the Affiliate based websites or Ad-centered web page.
Fred fetches a website that doesn't comply with Google webmaster guidelines. Many website users tend to create a website to generate ad revenue from it and do not serve quality content on their web page.
Tip: Follow Google Search Quality Guidelines and update any thin content present on your website. Showcase ads only on High-quality page which have detail information. Use Google Webmaster Tool to get recommendation for your website.
Conclusion: Google keeps on updating its algorithm, so it's important to know about the latest algorithm and concentrate more on it. As the search engine crawls continuously to update its Indexed data, it becomes important to optimise a website regularly.