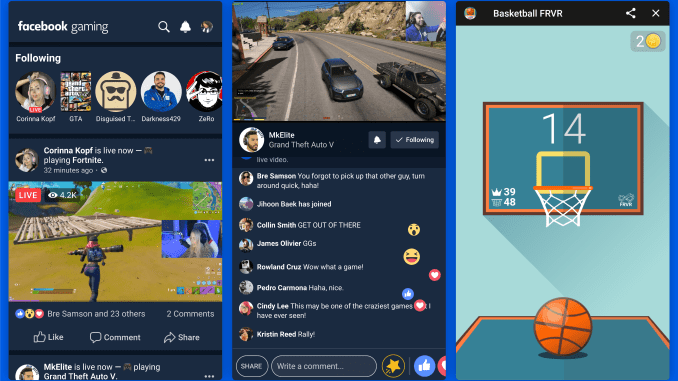 Facebook released its gaming app on Google Play Store for Android on Monday in an attempt to take on Twitch and YouTube and there were more than 50 lakh downloads in no time. Facebook Gaming app is free and will enable millions of users from their smartphones to watch and stream live games.
An iOS update is likely to be launched if Apple which is presently pushing its own Cloud-based gaming service Arcade, approves it. 
The app adds a new Go Live function that will enable users to upload streams of other mobile games to the same device by simply pressing a few buttons.
"Investing in gaming, in general, has been a focus for us because we see gaming as a medium of entertainment that also links people. It's entertainment that is not only a form of passive consuming but entertainment that is engaging and brings people together," Fidji Simo, Head of the Facebook Gaming platform, was quoted as saying in an earlier New York Times article.
At the beginning of the Facebook game app, there'll be no ads. At present, Facebook depends on viewers' "stars" ratings, such as "bits" in Twitch.
For the last 18 months, the firm has been testing App versions in Latin America and Southeast Asia. You can play a few casual games with your friends using the platform. The App also provides chat features.
According to the new statistics from live-streaming software service Streamlabs, Facebook's game streaming platform obtained approximately 554 million hours of viewing time in the first quarter of 2020 compared to 1.1 billion for YouTube and 3.1 billion for Twitch.