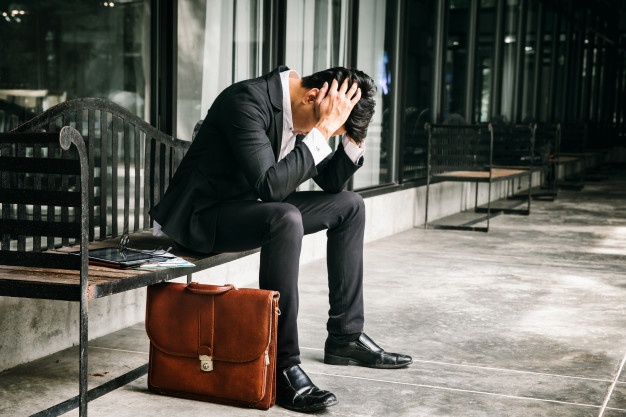 Being unemployed is a condition that many people have faced during the coronavirus pandemic. The stress, the bills, and not being able to find a new job have made their days grey. But, as the game rules have changed, they need to adapt if they want to get hired.
During the outbreak of coronavirus, organizations are leaning on tech talent to move forward. This is because, as they are able to work remotely, the lockdown is not a barrier. Nowadays, employers have set higher requirements as they need skilled candidates that can help them remain competitive.
Finding a new job during Covid-19 requires the implementation of new strategies. For that reason, here are seven steps you should follow to get a new job. This guide is not only useful to fight unemployment but also to get you ready for future challenges.
Do Some Research
To land a new job, doing some research is required. Many sectors are on stand by as organizations are not able to operate. So, looking for vacancies in industries like the healthcare sector or the online retail sector is a good choice.
Researching also allows you to know what employers' are looking for in their new hirings. In that case, you'll be able to create a new plan to find a job. The process will be less stressful as you'll know what skills you must learn to meet employers' demands.
Set Your Goals
During the job search, having goals is essential as you have no time to waste. Setting your goals will help you to stay focused and look for vacancies that truly meet your needs. Being unemployed is indeed a hard situation, but having a job that doesn't meet your expectations is worse.
Setting your objectives also helps you to stay motivated during the process. In other words, you won't make an effort and throw in the towel in the middle of the race. Employers are attracted by candidates who are motivated and have a positive mindset. So, your chances of getting hired will increase even more.
Create a List of Job Alternatives
After setting your goals and researching, making a list of your job alternatives is an excellent step to take. This is because creating a list of your job alternatives allows you to make a plan to approach employers. Remember that if you want to get hired, new strategies will be necessary.
Being open-minded is essential as you'll probably need to try things out of the ordinary. For that reason, getting out of your safe zone might be necessary. Nowadays, employers are looking for candidates who are willing to try new things and innovate.
Create a LinkedIn Profile
Creating a LinkedIn account will increase your job opportunities, as several employers and hiring managers are on the platform. To attract their attention and get a job during the pandemic, you have to build a good profile.
The first step to build an attractive profile is to add a photo that shows how professional you are. Having a good profile picture also increases your credibility and helps you stand out from the competition. Making a good first impression is essential.
The second step is to write a summary that expresses your motivation and relevant skills. Employers will realize how beneficial you are for the company and how you can help them achieve their goals. You must remember that remote working is the new standard, and adding skills to show you're a remote worker is something you can't forget.
The third and last step is to create useful connections by requesting recommendations. You can ask friends, co-workers, and even previous employers to make recommendations. If you accept them, they will appear on your profile, and you'll be able to increase your opportunities.
Take Advantage of Your Network.
If you're unemployed, it is always a good option to tell your friends, co-workers, and relatives you are looking for a job. The chances of getting an opportunity will increase, and you'll probably get hired. Also, asking previous colleagues can be useful to get an interview in the field you are targeting.
Most employers are looking for trust-worthy candidates who provide long-term benefits to the company. So, take advantage of your referral privileges and show employers that you're the right candidate for the job.
Learn Programming Skills

 
Learning programming skills is becoming vital to land a new position. As employers are in a hunt for tech talent, having coding skills will make you an attractive candidate. Otherwise, you probably won't meet their needs, and you won't get the job.
Programming languages like Python, Java, and JavaScript are in demand these days. This is because they are quite good to analyze, interpret, and visualize information. They can also be used to build sophisticated applications that can help companies attract more customers.
Web developers use JavaScript to build websites that users will always remember. This is because JavaScript allows developers to create dynamic sites by implementing frameworks. The use of frameworks enables web developers to build interactive websites in less time. This is because they can pay less attention to the code structure and focus on the site's functionality. 
Build a Portfolio
Building a portfolio allows you to show your abilities. In that case, you'll be able to engage employers. Today's employers prefer to see actual results rather than reading an impressive resume.
You can build a portfolio of your team or personal projects. But, if you have no projects to add, you can collaborate in a friend's project. It'll be helpful as you'll be able to demonstrate your experience.
Most tech professionals use a portfolio during an interview as it's an exceptional tool to get hired. For example, a Software Engineer can show how good they are at coding and how they can help the organization achieve its goals.
Conclusion
In summary, this guide will help you attract employers' attention so you are ready to make them feel engaged and get hired. A job interview is the first step before getting a job. Given that, making a first good impression is vital to increase your chances.