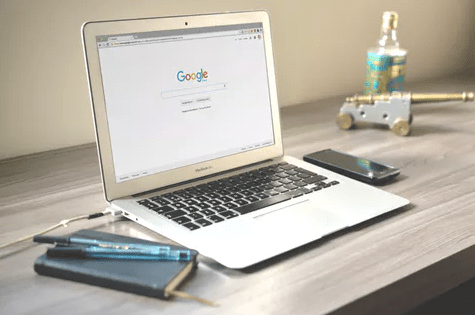 People at times feel lazy to try out something new, something creative that ends up making them more skillful. The beginning would probably be boring, but it would surely help you in exploring your other side of personality.
I have seen people who have started some of the given below activity, simply to kill their free time and have ended up in making a career through it. Today, one can aspire to learn anything at any time with limited resources. Yeah, you are correct I am talking about the internet, the evolution of Digitalization.
I wouldn't bore you on making points about advantages/benefits of using the internet, but would rather jump straight to the best productive things you can try out with the help of internet in your free time, especially in this quarantine period. It is said each spare time you get is an opportunity to learn new things that might turn into a productive thing.
Below are the Top 5 things you need to try in your leisure time.
1) Learn a new language: You must have heard this several times, but might have ignored to try it just because you don't feel worthy of learning a new language. The best part about learning a new language is it helps in improving vocabulary as there will be a clash of new words that you may translate to English or any regional language you prefer.
Learning a new language through the internet can also help you in understanding a culture other people are following. In the end, it is not about a language that you don't know but a whole lifestyle that is right in this world but is several miles away from you.
2) Online Yoga or Workout Tutorials: Today the internet is filled with lots of tutorials from text format to video format. You can attend any of your preferred methods to make yourself fit. There are videos for Yoga, Cardio, and Muscle Building etc. Also, for this, you don't need to have any knowledge as such because the video tutorials range from Beginner-Intermediate-Advance level.
Getting oneself fit is a crucial thing as it helps to stay healthy not only physically but also mentally. There is no prerequisite like dumbells or weights, as you can start with body-weight training. It would be the most helpful thing to try to make oneself committed to their goals with some positivity.
3) Online Music Class: Just like exercise, Music plays a vital role in everyone's life. I mean I don't see anybody who hates music. Of course, people will have their own choice of the genre but no one is away from music. It's because Music helps brains to get relaxed and stay focus. You must have seen that people talk about music that helps to get them away from stress.
The best way to stay close to music is to learn any of the musical instruments and practice it progressively. You can learn music online; there are Youtube tutorials for all kinds of musical instruments. Also, you can download apps that provide all the necessary information for learning.
4) Digital Marketing: All these things which you feel to learn are because of the advancement of the Internet. The speed of internet is getting increased with that the data is also getting increased. Isn't it making a sense to learn the true things about the internet which currently rules the world? Like literally for all the activities we use the internet, like Bank transfer, Online Shopping, Study Purpose, Socialising etc.
Digital Marketing is the most sort thing that you can try out for your Business or for getting a job. It can help you to start your own side business. Digital marketing in simple words is an online promotion of Product/Services. There are different ways of Digital Marketing that you can use for starting your own side business. Learning Digital Marketing will never be a waste of time as it is an add-on skill in today's market.
5) Web Designing: The second most demanding thing you can try out on the internet is Web Designing. I know you must be thinking about coding and technical background requirement, but if you have the urge to create a website by all alone with a mere level of coding knowledge, then I would say, it is completely possible. There are platforms like WordPress Web Designing, Wix Website; Shopify Website designing that requires a minimum level of coding knowledge.
Web Designing might fetch your interest if you like to be creative. It is the most demanding thing to learn because if a person doesn't have a website will probably need it in the near future or the one who has a website would need to update or revamp their website. If you learn about web designing then you can probably start working as a freelancer and can get a good side income.
The above-given things can be an interest or hobby. It could also help you to stay away from stress and so it is worth to try for once and explore the world of the internet.